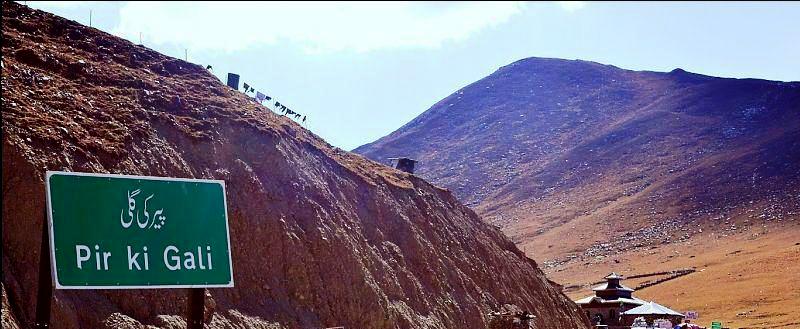 ---
Exlpore Peer Ki Gali like you've never seen it before!
Its a new tourism destination In Kashmir Peer Ki Gali is an unforgettable experience with Online Holidays Kashmir tour operator who offer free tourism information Its about 60 Kms from srinagar. The name 'Peer ki Gali' indicates: it has some auspicious relevance. As the word 'peer' means a person devoted to religion, as per Muslim faith. This holy place Peer ki Gali is situated between two villages, Poshana and Heer Pur, along Mughal road in South Kashmir its also near by border. Peer ki Gali is more likely to be called as heart of Mughal road. Mughal Road is Second rout to conmnet Jammu and its has one of the beautifully road in kashmir with best Scenery. The history of this place dates back to the time of a holy and religiously elevated person named as Alamdaar-e-Kashmir, Sheikh Noor-u-Din Noorani (RA) while travling on mughal road there many places to stop and make breathtaking pictures everywhere on the road.
Things To Do.
Carry a Food Snakes and Water with you.

QUESTIONS & ANSWERS
Q: Is there any Direct Buses.
A: No
Q: Is this area is restricted .
A: Yes but in some points
Q: Were i can hire a taxi.
A: Online Holidays Srinagar Tour Operater Kashmir.
Q: Is there any permission to visit this place
A: Yes (Online Holidays Srinagar can arrange the same)
Best Season / Best time to visit
Peer Ki Gali experiences cool climatic conditions to snow covered chilly periods but the best season to visit Peer Ki Gali is from April to October.
June to September is the best time to visit and it remains closed for about six months due to heavy snowing in winters.
Winter
(November to March) are chilly with temperature goes down to subzero levels. Snow bound landscapes are the typical views in winters and snowfall is common.
Summer
(April to October) are bit warm and pleasant with cool atmosphere and climate. Average temperature is around 20°C. Summers is ideal for sightseeing, adventures and pilgrimage. Snow can be found on high altitudes.
Monsoon
(July to September) is not very vigorous but the hilly rugged terrains can become slippery. It is challenging to take up trekking through the curved and caved paths.